Hospital Toilet and Shower Cubicles for the Healthcare
RDM Cubicles design and supply a full range of toilet cubicles suitable for Hospitals and Healthcare. Our Washroom Systems are designed for both staff and public use and are ergonomically designed for easy cleaning and optimum sanitation.
Bespoke or off-the-shelf Hospital Toilet Cubicle Systems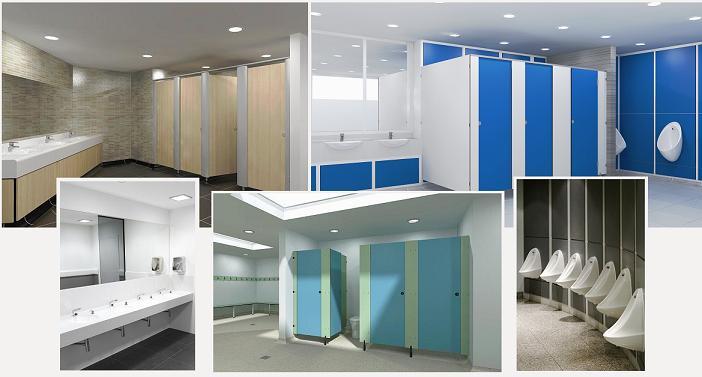 RDM's standard cubicle ranges, cover a variety of options, many of which are ready for installation in your healthcare environment, however with tighter Government regulation around infection control, RDM Cubicles are only too pleased to listen to your exact requirements and to build customised toilet cubicle solutions with IPS paneling and ducting, to ensure that your Hospital washrooms systems are totally compliant.
RDM – For Hospital Toilet & Shower Cubicles
currently our ranges are comprised of the following options:
– Metal frame office washroom cubicles with Melamine & Laminate Options (Premier)
– Office toilet cubicles – Solid grade compact laminate (SGL) (Avon)
– Moisture resistant melamine faced chipboard office toilet cubicles (MR MFC)
At RDM Cubicles, we also provide full washroom systems, including IPS paneling and vanity units for many other sectors including; Leisure, Education and Commercial or Office Spaces. For more information please see our sectors category or call RDM Cubicles on 01384 884482