Sports and Recreational Toilet & Shower Cubicles by RDM
At RDM Cubicles we pride ourselves on supplying high quality toilet and shower cubicles to a wide range of Leisure / Recreational facilities and premises. Just a few of the types of businesses and establishments involved in the Leisure sector that we can provide standard or bespoke leisure cubicle systems for, are listed below:
Sports Complex Toilet & Shower Cubicle Systems
Health & Fitness Club Toilet & Shower cubicles
Health Spa Shower or Toilet Cubicle Systems
Retail & Shopping Centre Toilet Cubicle Systems
Night Club Toilet Cubicle Systems
Caravan Park / Camping Toilet & Shower Cubicles
Ten Pin Bowling Alley Toilet Cubicles
Ice Rink Cubicle Sytems
Custom built or off-the-peg Toilet & Shower Cubicle Systems for Leisure, Retail and Recreational facilities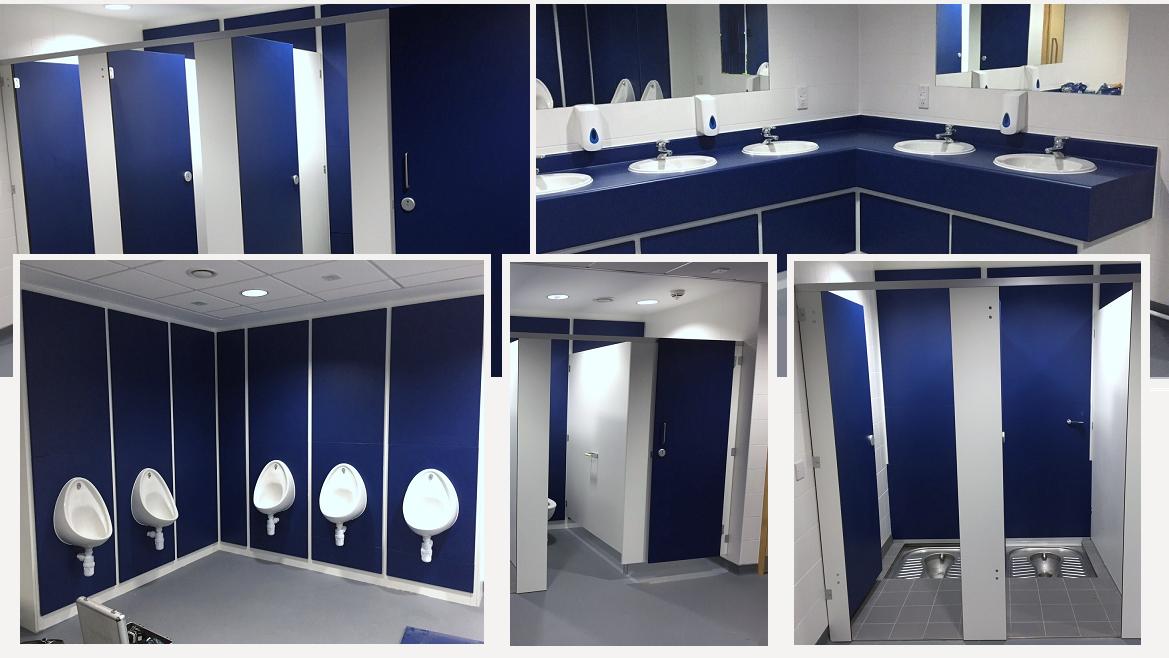 Both our bespoke cubicles, designed to your highest specification, and our off-the-peg cubicle ranges, which are frequently viable for most leisure facilities, are designed and built to the very highest standards. RDM washroom toilet and shower cubicle ranges include many colour options which can be supplied in solid grade laminate with or without metal framed toilet cubicle systems for durability, or moisture resistant melamine faced chipboard toilet cubicles.
View our range of Toilet Cubicle Systems for Education..
– Metal frame leisure washroom cubicles with Melamine & Laminate Options (Premier)
– Toilet cubicles for Leisure and Recreation facilities Solid grade compact laminate (SGL) (Avon)
– Moisture resistant melamine faced chipboard Leisure toilet cubicles (MR MFC)
We also offer full range of washroom cubicles systems for Business, Commercial and the Public Sector. . For further details on our wider cubicles portfolio, please see our sectors pages or call RDM Cubicles today on 01384 884482