Office Toilet Cubicles and Shower Cubicles for Commercial and Industrial Premises
At RDM Cubicles we can design a bespoke range of toilet and shower cubicles for office premises of all types. Whether you require a robust cubicle system with IPS panels and ducting for Industrial work spaces or a more aesthetically pleasing or ergonomic and corporate look for every day commercial properties, then we are here to help.
Bespoke or off-the-peg Office Toilet Cubicle Systems from RDM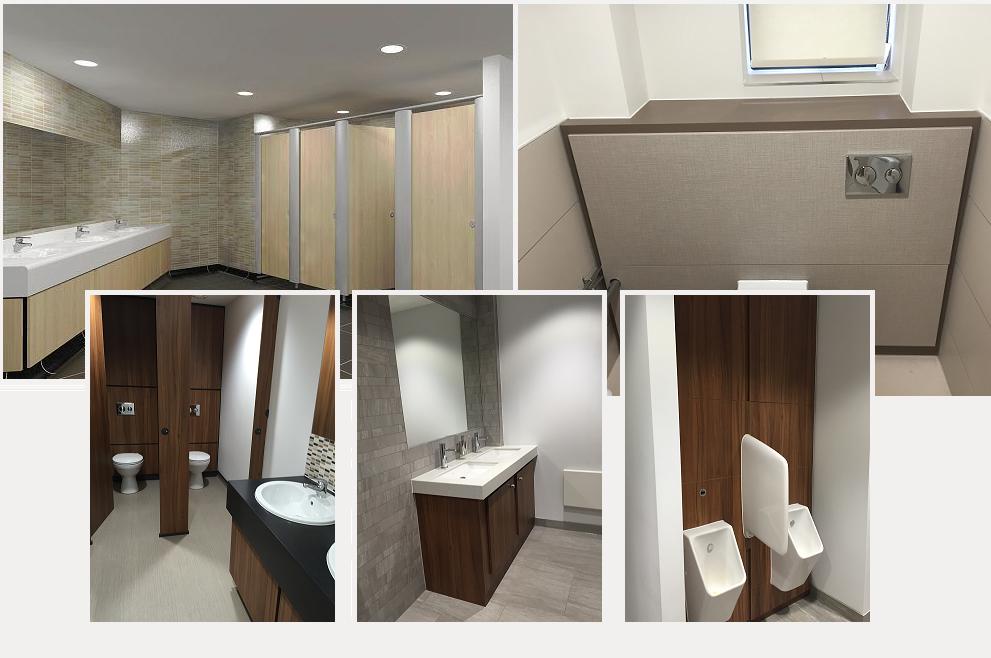 Whilst our very own cubicle ranges might suit your particular Office environment, at RDM Cubicles we are only too pleased to design your particular bespoke washroom cubicle systems to your exact specification.
RDM Office Toilet & Shower Cubicles
currently comprise designs in the following ranges:
– Metal frame office washroom cubicles with Melamine & Laminate Options (Premier)
– Office toilet cubicles – Solid grade compact laminate (SGL) (Avon)
– Moisture resistant melamine faced chipboard office toilet cubicles (MR MFC)
RDM Cubicles also offer full washroom cubicles systems, including IPS Panelling and vanity units for Leisure, Education and Public Sector authorities such as the NHS. For further information see our sectors menu or call RDM Cubicles today on 01384 884482