Hotel Toilet Cubicles by RDM Cubicles
At RDM Cubicles we can design bespoke hotel toilet cubicle systems, or alternatively you can choose from our comprehensive range of toilet cubicle systems which can be modified or adpated to suit the particular requirements of your hotel or Inn.
Tailored or off-the-peg Hotel Toilet Cubicle Systems from RDM Cubicles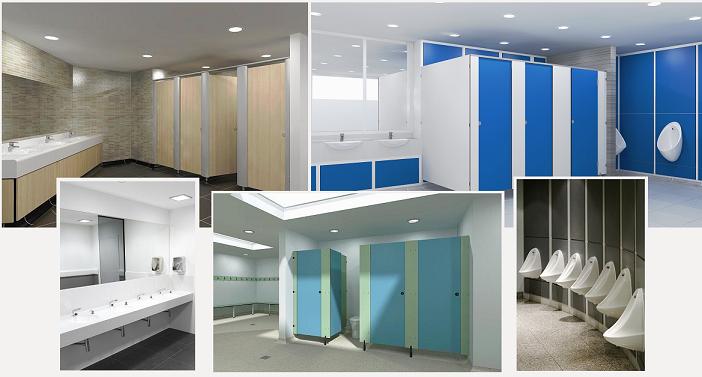 RDM cubicles can be designed, delivered and installed to the highest standard and specification. Our cubicle systems range from moisture resistant melamine faced chipboard hotel toilet cubicles through solid grade compact laminate toilet cubicles, to the more luxurious and durable metal frame hotel washroom cubicles with Melamine & Laminate Options.
Our Hotel Toilet Cubicle Sytem Ranges:
– PREMIER – Metal frame hotel washroom cubicles with Melamine & Laminate Options
– AVON – Hotel toilet cubicles – Solid grade compact laminate (SGL)
– SEVERN – Moisture resistant melamine faced chipboard hotel toilet cubicles (MR MFC)
RDM Cubicles also offer full washroom cubicles systems, including IPS Panelling and vanity units for Commercial and business premises, Education and Public Sector bodies including Government, Defence and Health. For further information see our sectors menu or contact RDM Cubicles direct on 01384 884482